Retail bank customer experience research
Strategic insight on the retail banking customer experience to inform the bank's digital strategy.
CXCO was engaged by an Australian retail bank to gather insight on the experience of retail banking customers to inform the banks digital strategy. Through observational and ethnographic research we surfaced opportunities and recommendations for future product investment and developed behavioural personas to inform decision making and focus the business on the needs, tasks and expectations of retail banking customer groups.
Our client's objectives were to entice new customers, upsell to existing customers, and enable customers to self-serve, thereby improving the user experience across digital devices (web, tablet and phone). A key outcome was to identify a road map of initiatives to inform their digital strategy.
The opportunity
Our client had been investing to extend their product offering, and had targets to increase customer numbers and customer engagement across their complete product suite - this included debit cards, credit cards, mortgages, and superannuation. Improving the user experience across digital devices (web, tablet and phone) was seen as a key lever to achieve their business strategy.
The bank had limited behavioural insight on their customers and needed to understand customer needs and expectations when interacting with our client and managing their finances. Our client wanted to uncover opportunities to improve the digital experience; sales; support; and service delivery. 
CXCO was engaged to undertake behavioural research with customers, develop behavioural personas and a detailed task-model to inform decision-making, and surface opportunities to improve product, service delivery and the customer experience.
Our approach
Discover
A workshop with stakeholders identified the project objectives, surfaced potential strategic opportunities within sales and online support, and demonstrated the value of behavioural research and user-centred design to drive product and service development.
Contextual inquiries
Participants were recruited across a range of demographic segments. Contextual inquiries were conducted to understand participant's needs, financial picture, current experience, motivations, behaviours, scenarios of use, and tasks when managing their finances and interacting with their bank.
Sense making
Customer stories created as an outcome of the user research, communicated participants' experiences and were used to inform a collaborative persona workshop with our client. A task model was created to communicate the user goals, tasks, sub-tasks, and required functions to enable customers to have a seamless digital experience.
Insights and opportunities
Insights and recommendations were delivered in a final report and included opportunities to improve existing digital services, and the user experience across our client's digital retail banking service. The task model was used to inform the digital transformation roadmap and the scope of digital initiatives.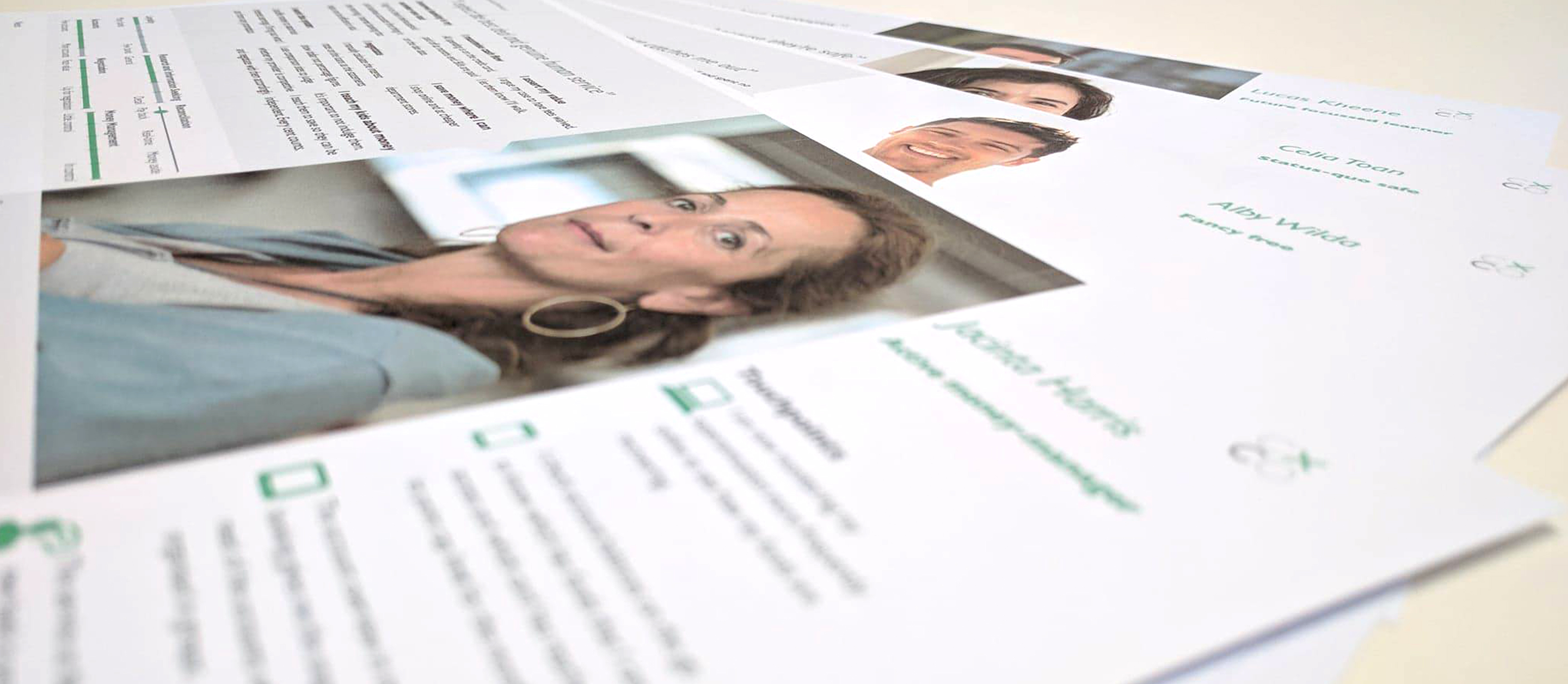 Key outcomes
Future investment opportunities for retail banking products and services, were supported by evidence based insights, personas and a task model
Understanding of the current deficiencies with existing products and services and a pathway to improve the customer experience
Informed a digital transformation roadmap and future research and design activities with third-party Mortgage brokers, Financial Advisers, and Mortgage customers