Share trading customer experience research
Strategic insight to inform creation of a new 'High-Value Customer' service model.
A leading Australian online broker identified a need to grow and retain existing and potential High-Value-Customers (HVCs). The strategy was based on the premise that building deeper relationships with HVCs by providing a service that was tailored to their needs and created value would lead to increased market share. 
CXCO was engaged to provide strategic insight and recommendations to inform the creation of a new service model with a focus on creating value for HVC clients and building a deeper relationship. Outcomes included provision of insight into HVCs needs and context of use, creation of a toolkit consisting of personas and journeys to inform decision-making for the new HVC service proposition, and identification of high value opportunities to increase engagement and retention.
The opportunity
All customers of our clients online broker platform had the same experience irrespective of their value to the business, their trading ability or their holdings. The business strategy was to grow and retain existing and potential HVCs and increase share of wallet for this segment of the market. 
Our client wanted to create a unique value proposition and needed behavioural insight into how HVCs operated, what they valuedand thought about their trading activity, and who was in their network that influenced and supported their trading activities.
CXCO was engaged to help our client understand the current state experience of HVCs, and identify gaps, breakpoints, problem areas, successful interactions, and moments of truth. 
Our approach
Discover
A kick-off workshop was held with stakeholders from operations, sales, product, and digital to establish relationships and agree on business and project objectives. A desired outcome of the project was to define the customer value proposition and provide recommendations to build deeper relationships with customers.
Contextual inquiries
CXCO conducted customer research activities with HVCs in their home to understand what motivated them, how they behaved and interacted, their scenarios of use, and their tasks when interacting with and managing their trading portfolio. Customer stories were created to build empathy and communicate the customer's experience to stakeholders.
Sense making
Observational and behavioural customer research data was analysed and synthesised using a rigorous affinity diagramming method that uncovered themes, patterns, and insights. Insight into the current state experience surfacing gaps, breakpoints, problem areas, successful interactions, and moments of truth were visually communicated on customer journeys. 
Insights and opportunities
Insights, opportunities and recommendations were delivered to the client's strategy and product development teams in a final report and presentation, and included key opportunities to improve the customer experience for HVCs. Personas were created to convey the distinct needs of key behavioural groups, and accompanied with distinct journeys for each persona.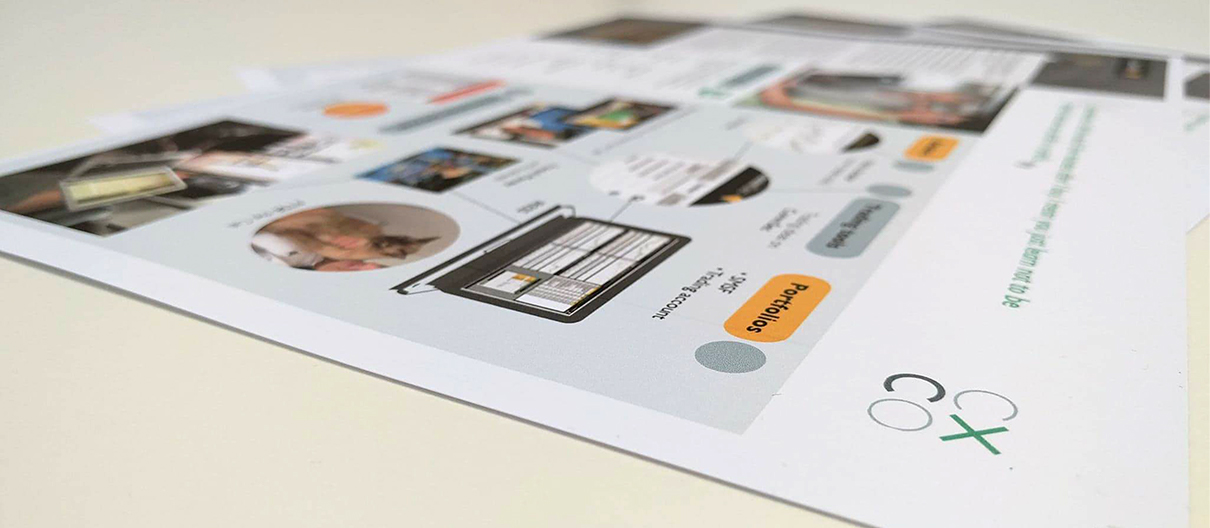 Key outcomes
CXCO provided insight and decision tools to guide strategic decisions and provided recommendations to help our client build a deeper relationship with HVC customers
Insights highlighted the unique value proposition and service required to grow and retain key customer types within the high-value customer segment
Stakeholders stated they had received over 5 years of initiatives and gained unique and valuable insights that were previously unknown