Customer satisfaction pilot
Research and strategic insights to inform the creation of an ongoing satisfaction measurement program.
CXCO designed and ran the pilot of a satisfaction measurement program for our telco client's customers connected to their service for over 12 months. We provided recommendations for it's ongoing implementation, and communicated insight gained from the pilot study that informed the organisations strategy in regard to engaging with customers at 12+ months.
CXCO used both qualitative and quantitative methods to understand the customer experience and drivers of satisfaction. Our ability to understand and articulate the human experience enabled our client to develop a rich picture of their customers' needs and current satisfaction levels. This supported the development of a robust framework for ongoing measurement.
The opportunity
Our client wanted to pilot a new satisfaction measurement program for customers connected to their services for over 12 months. Strategically they needed to understand the ongoing relationship they should have with customers to inform strategic planning and product development.
Before rolling out the measurement program, our client needed to establish what a successful relationship meant to their customers, and gain direction on whether developing a new measurement program at 12+ months would provide significant value and should be implemented at scale.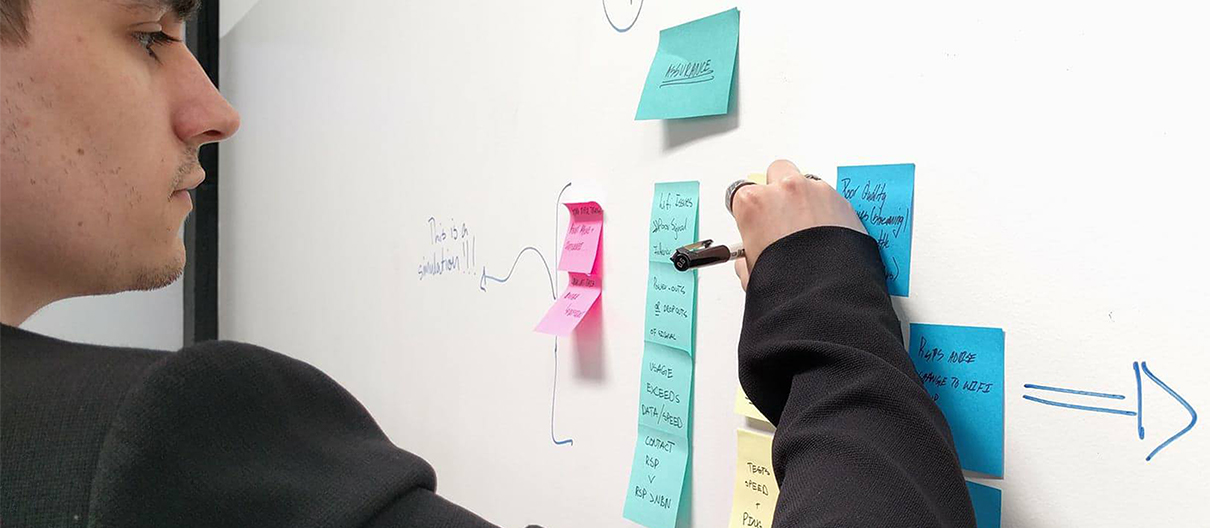 Our approach
Discover
A kick-off workshop with executives and project stakeholders confirmed the project scope, and gained consensus that there should be a mixed methods approach to the study. CXCO worked with our client's customer centred design team to design and distribute a survey to 3,000 customers and complete contextual inquiry research. 
Qualitative and quantitative research
We engaged over 3,000 customers to gain insight into their experience and identify drivers of satisfaction. Key themes from the quantitative survey were probed in contextual inquiries with 40 customers to gain deeper insights. Research results highlighted the reason for changes in satisfaction over time and the key factors influencing change in satisfaction.
Customer profiles
Four customer profiles were identified with different expectations and needs. The experience of the different profiles was articulated in a journey map showing points of interaction, and positives and negatives over time. A satisfaction score card was developed to measure customer satisfaction over time and used to inform the roll out of the ongoing 12+ month customer satisfaction program.   
Insights and opportunities
The final report and presentation delivered insights and findings from the qualitative and quantitative research activities. The findings highlighted failures with the current service delivery and customer experience, and opportunities to improve the customer experience. Insights were visually articulated through the development of a customer journey, indicating customer interactions, behaviours, needs, pain points and opportunities.
Key outcomes
Research results highlighted the reason for changes in satisfaction over time and indicated key factors that influence the change in satisfaction
Clarity regarding metrics and attributes underpinning the customer experience to inform the ongoing measurement program
Ability to clearly measure satisfaction changes over time using a customer satisfaction scorecard
Customer profiles that informed the creation of a detailed segmentation model to better understand customers and improve their experience and satisfaction