UX governance and program advisory
Establishing an agile UX governance model and design guidelines.
CXCO was engaged to provide UX program advisory, and develop a governance model to manage the migration and redesign this tier 1 financial institution's public website. This included guidelines on how different vendors, teams and stakeholders could work together to achieve shared outcomes. 
The organisation wanted a framework to run design projects in an agile way but were lacking the digital experience strategy, clarity in regard to scope, a decision-making UX framework, and an insight-led governance model to guide decisions during implementation.
The opportunity
In 2012, our Client embarked on the migration and redesign of their 7000 page public facing website. They had worked with multiple agencies to define personas, and concepts, yet were unclear of the digital experience they needed to deliver and uncertain how to proceed with design sprints and planning.
Over the years around 27 personas had been created by different parts of the business. The digital team found it difficult to make design-decisions from this base and needed to identify the primary personas representative of their retail, business and corporate customers.
The business had engaged an agency to provide them with a visual concept and wireframes that indicated functions and a visual direction, but were left unclear in regard to the information architecture, scope and interaction model across devices.
Our Client wanted to plan and run design sprints, yet had no way of guiding designers and developers to ensure the integrity of the vision and user requirements identified in previous insights work was delivered. They looked to CXCO to build the agile governance model to guide design and implementation going forward. 
Our approach
Discovery
CXCO commenced the engagement by identifying project team members from the business, technology and design teams. Stakeholder analysis established the SMEs and stakeholders to be involved throughout the project, including an initial scoping workshop to explore the problem space, and potential constraints and concerns.  
Design toolkit
CXCO completed a review of 3 years' worth of design and market research by various agencies and synthesised it to create a reference and design toolkit that included design principles, task model and personas, to guide the delivery teams during execution; and a governance model to provide business sponsors with decision-making criteria and guidelines.
User Experience
CXCO created a Task Model to inform the re-design of the Information Architecture, scoping and agile sprint planning. We ran multiple co-design workshops with technology, product, and marketing teams and external digital agencies, to develop the initial concept and interaction specification for a responsive experience across mobile, tablet and desktop.  
Stakeholder engagement
CXCO also led stakeholder engagement workshops to communicate the digital experience strategy supported by a change roadmap, governance model, and sprint delivery process to ensure all stakeholders understood their roles and responsibilities and to facilitate delivery planning, activities and sign-off.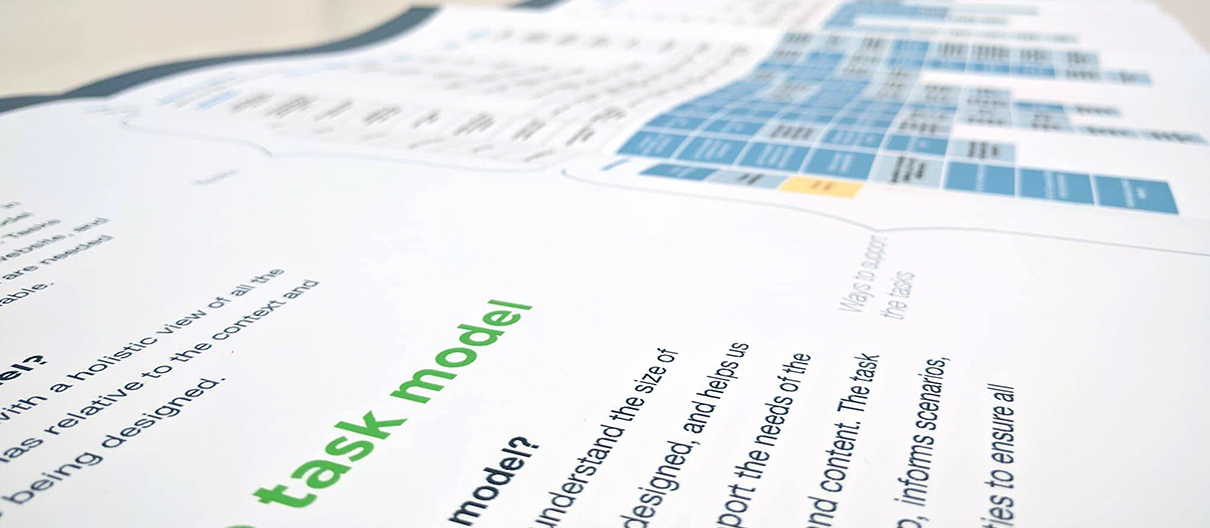 CXCO produced a task model as a key deliverable to the client.
Key outcomes

The business was able to transform the site from a product centric site to one that engaged the customer in useful content and provided information to help them achieve their financial goals
Stakeholder alignment to support the unified digital experience vision, governance model and agile delivery approach
A change roadmap of phased initiatives meeting customer and business needs, and guiding detailed design and implementation in an agile way
Guidelines based on user centred insight enabled vendors, teams and stakeholders to effectively collaborate and achieve outcomes